Ethics & Sustainability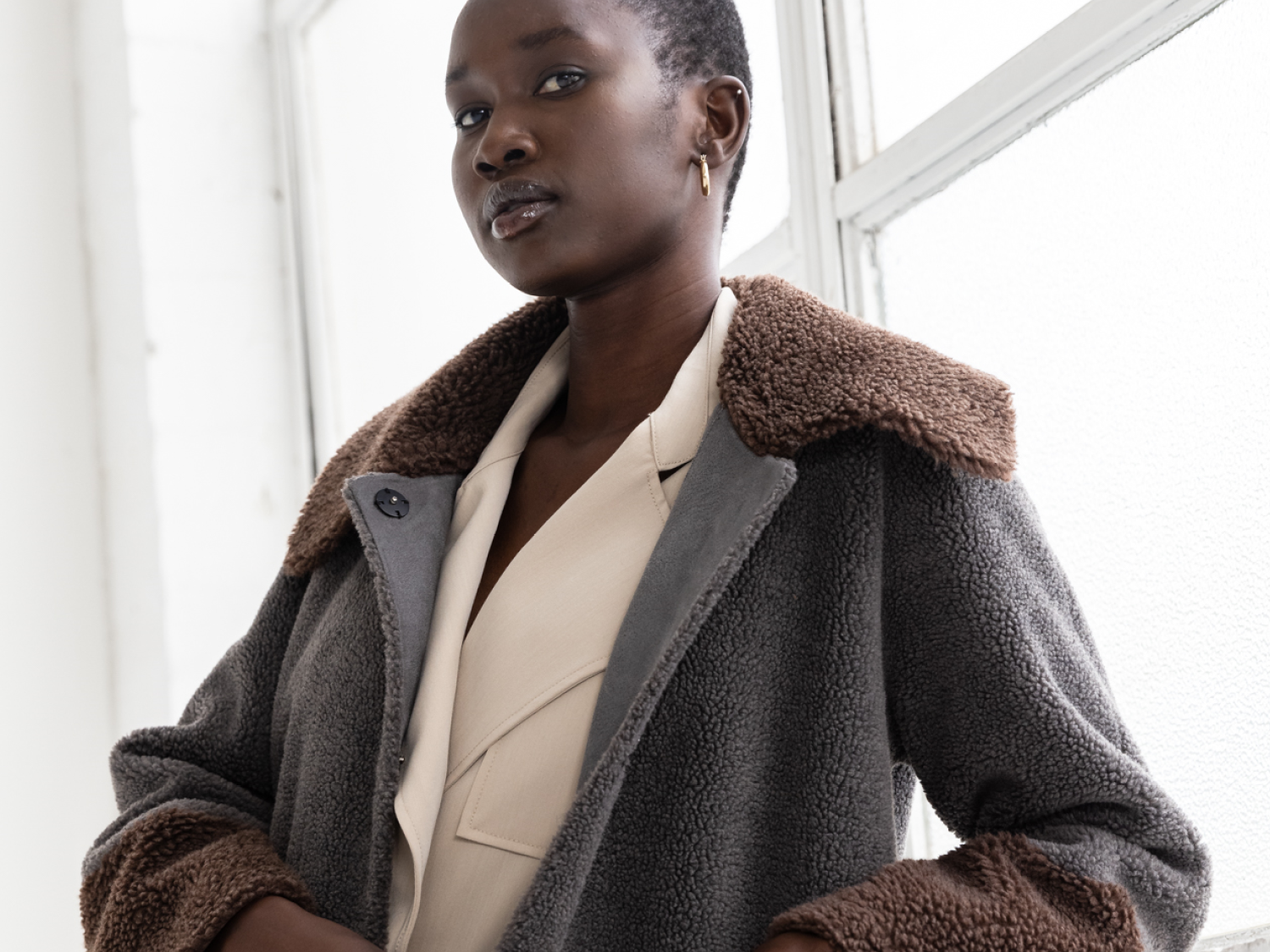 MADE WITH KINDNESS
For over a decade, we have been committed to designing with
all vegan materials, ensuring no animal byproducts are incorporated in our
garments. We have seen tremendous progress in the look, feel, and diversity of
vegan fabrics. We are proud to bring innovative vegan fabrics to our online
store and retailers season after season.

Faux fur
Our faux fur designs prove that faux can look and feel as beautiful as real animal fur without the pain and suffering caused by real fur farming. Our faux furs are made of modacrylic and polyester fibres.

Vegan Leather
Vegan leather is a beautiful and durable alternative to using animal hides. Vegan leathers mimic every style of traditional leather from pebbled to smooth. Simply put, vegan leather is far less carbon emitting than cow skin leather, and requires much less water and land surface area to produce.

Vegan wool
Vegan wool is a soft and lovable fabric that can mimic any sheep or goat wool while saving these animals from the misery of being farmed. Our vegan wools are made of modacrylic and polyester fibre, depending on the garment.
Supplier Audits
Our suppliers are based in southern China, where the
conditions are optimal for producing delicate faux fur and vegan leather fabrics. They have each supplied us with third party accreditation that meet international standards for work conditions and environmental protection. Each partner has supplied accreditation for labour standards and social compliance from organizations like Sedex, BSCI, and Bureau Veritas. The link below features a compilation of these certificates.
Pre-loved Marketplace
We have partnered with AirRobe, a secondhand fashion marketplace. Through a widget on our product pages, you can all your Unreal Fur orders director to your 'Circular Wardrobe' on AirRobe, making them immediately available for customers to recycle, resell, or rent them. This is a seamless to option for our community to engage more with pre-loved Unreal Fur pieces.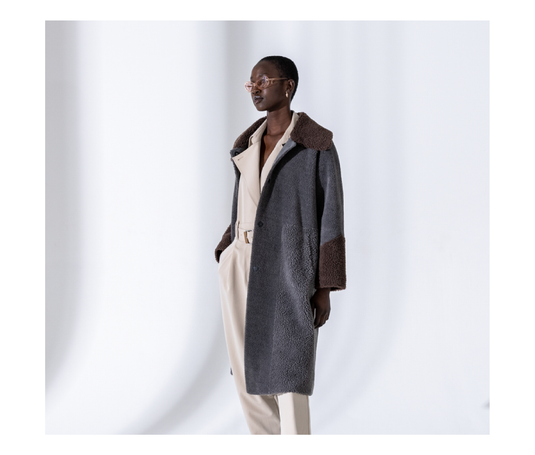 PETA Business Friends
We are a proud partner with People for the Ethical Treatment of Animals (PETA). We are a PETA Business Friend, which means they have independently verified us as a compassionate company, willing to assist in their groundbreaking work to stop animal abuse and suffering.
In 2018 and 2021, we were awarded a PETA Australia Fashion Award for best faux fur designs.
We are committed to assisting PETA and other like-minded organisations as they work with other brands in the fashion industry to make their move from using real fur and leather to cruelty-free faux alternatives.

ECO Packaging
All orders placed on our website are sent from our warehouse in Melbourne. Each order is carefully packed into a compostable shipping satchel before dispatch.

Recycled Fibres
Our 2021 ECO Capsule is our foray into designing with recycled fibres. These fibres are spun out of plastic waste like used water bottles and factory floor fabric cut offs.

Designed To Last
Every Unreal Fur garment is designed with longevity in mind. Our pieces are produced with quality materials that are durable and able to be worn season after season.