UNREAL FUR X LINDA PUNA
Two years ago, our search for an artist of Australia's First Nations People led us to look inward to Unreal Fur's values: art, inclusivity, and ethical design. Once we met Yankunytjatjara artist Linda Puna, and her renowned painting, Ngayuku Ngura (My Home), the connection was immediate. Living on the Anangu Pitjantjatjara Yankunytjatjara (APY) Lands, Linda is an artist with a ground breaking perspective, filled with joy and resilience.
view campaign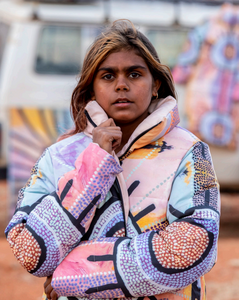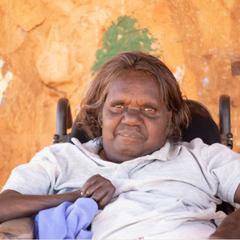 LINDA PUNA
Born in the Mimili Community of Anangu
Pitjantjatjara Yankunyjatjara (APY) Lands, Linda
is the first Anangu woman to live in a remote
community whilst being dependent on an
electric wheelchair. Her paintings
weave together the stories of the Anangu
people and her personal journey of living on
their lands. These visions are brought to life
through the medium of vibrant pigments
and definitive brushstrokes.
Read More About Linda's Work